Vietnam is a wonderful country for Filming and TV Production thanks to beautiful natural sceneries, magnificent historical constructions, rustic countryside, and hospitable local people. Film and TV production crews need to know some useful information below to achieve a successful production in Vietnam.
Film & TV Production Permit in Vietnam
The Governmental Offices You Need to Contact
It is required by Vietnamese laws that you need to apply for Television & Film permits to the Ministry of Culture, Sports, and Tourism (MoCST) or Ministry of Foreign Affairs (MoFA).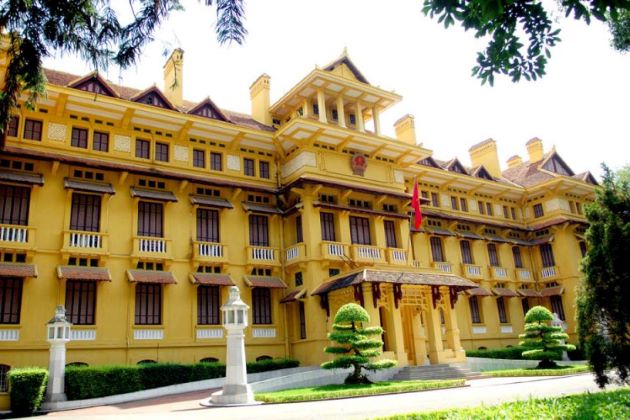 For shooting, TV shows, reality shows, documentary, news, entertainment and sport events, corporate video, TV commercial, music videos… MoFA is the office where you have to submit the application. For producing feature films or movies like "Kong Skull Island" or "Tomorrow Never Dies", you have to submit documents to MoCST.
The Documents Included in your Permit Application
The official shooting schedule, itinerary, shooting locations, local contributors are needed attaching to the permit application. Besides, all preparations, scouts, and researches must be finished before permit submission.
​​List of documents needed to submit
Press Request Form
Synopsis of the show or program
Daily shooting plan with detailed filming locations
Copies of passport of the crew members
List of equipment which you bring in Vietnam
The Escort from the Authority
It will take you from 7 to 10 working days to issue your permit in Vietnam from the day of receiving all documents. MoFA will send at least one film officer based on the scale of your production to escort your time of filming. And please include expenses of travel, accommodations, meals, and salary of this officer in your budget.
Permit Fee 
About the permit fee in Vietnam, it is charged on daily basis. However, in regards to large-scale production project (crew members, number of shooting days, amount of equipment…) it is charged on package basis.
Visa Permit in Vietnam for Film & TV Production Crew
Before issuing a film or TV production permit, MoFA will require the Department of Immigration under the Ministry of Public Security to process journalist visas for every member of your crew. Afterward, the Department will issue a letter of journalist visa approval. We, the film fixer in Vietnam, will send you this letter through your email. What you have to do print it out and show it at the airport Vietnam to pick up visa upon arrival (with fee). Remember to bring a passport photo with you or you have to take a photograph at the visa counter of the airport.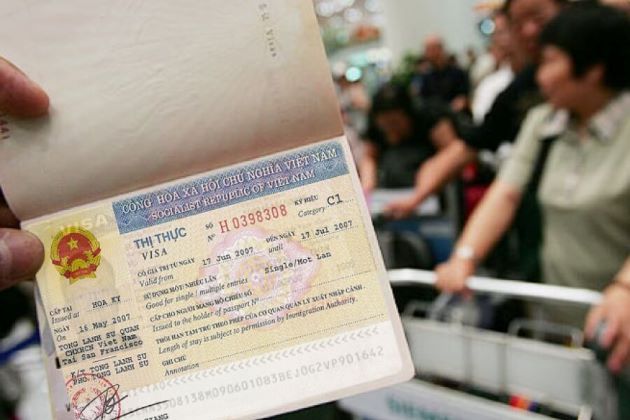 In order to attract more tourists to Vietnam, the Vietnamese government has published a regulation which allows some nationals to enter Vietnam without visa.
The United Kingdom (15 days)
France (15 days)
Italy (15 days)
Spain (15 days)
Germany (15 days)
Belarus (15 days)
Japan (15 days)
South Korea (15 days)
Sweden (15 days)
Norway (15 days)
Denmark (15 days)
Russia (15 days)
Finland (15 days)
Cambodia (30 days)
Thailand (30 days)
Malaysia (30 days)
Singapore (30 days)
Indonesia (30 days)
Laos (30 days)
Philippines (21 days)
Brunei (14 days)
Myanmar (14 days)
The process of applying for a film or TV production permit will include the process of clearance of your equipment at the airport. On your arrival day, Vietnam Fixer will be at the airport to support you do the immigration procedure as well as customs clearance of your equipment.
Vietnam Fixer is a trustworthy film fixing and TV production services that will be your loyal and diligent companion during your production in Vietnam. It is our pleasure to support you for procedures, permits, scouts, accommodations, meals, and equipment in Vietnam.
Please fill out the form below and one of our representatives will be in touch with you shortly. It is totally free and you will be under no obligation.
No Fields Found.