Filming is a complicated process requiring a meticulous plan of the smallest details. In addition to the characters, the action, and the script, the setting is a vital part contributing to the success of a film. Vietnam with its picturesque sceneries and long-established cultures has been chosen for a lot of famous filming projects and TV production. As one of the most trustworthy film fixers in Vietnam, we would like to provide you with some famous locations for filming in Vietnam found in movies such as Kong: Skull Island, Indochina, The Immortal, and I Saw Yellow Flowers on Green Grass.
Film Location in Kong: Skull Island (2017)
Halong Bay
Halong Bay, located in the Gulf of Tonkin, comprises of more than 1600 islands and islets formed in various sizes and shapes. This magic bay has been extremely popular that it is always chosen as the first destination that one can think of when deciding to take a vacation to Vietnam. Recognized twice as one of the UNESCO World Heritage Sites in 1994 and 2000, Halong Bay has been well-preserved and still retains its own natural and unique landscapes which will completely astonish every single film crews who are seeking for a true beauty lying within the most ordinary place.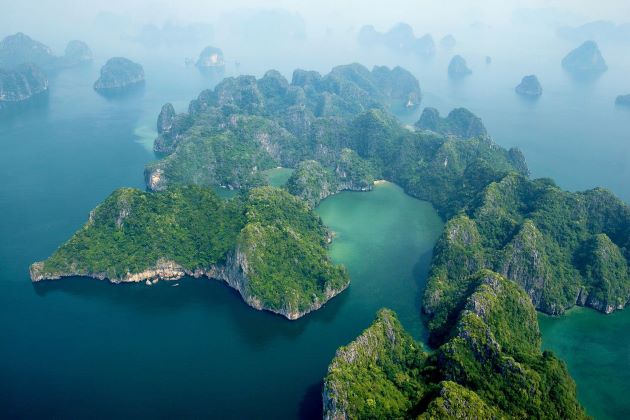 Van Long Lake
Around 80km from the capital Hanoi, It will take you about 2 hours on motorbike or car to reach this des. Although it was not created by Mother Nature, the lake was formed by the process of building a dike to prevent the Day River Delta from flooding. With an area of approximately 3500 ha, Van Long Lake is also considered the largest aquatic natural reserve in Red River Delta. The lake is renowned for its rich biodiversity as well as the picturesque sceneries. The magnificent mountains and mysterious caves, as well as their reflections on the water surface, will take your breath away.
Trang An Landscape Complex
Trang An has a location of cultural significance and great archeological. Its caves are well-known to have been inhabited for nearly 30,000 years by seasonal hunter-gatherers. This complex includes 3 main areas: Hoa Lu ancient capital in the 10th century, Hoa Lu Primary Forest Trang An – Tam Coc – Bich Dong Scenic area.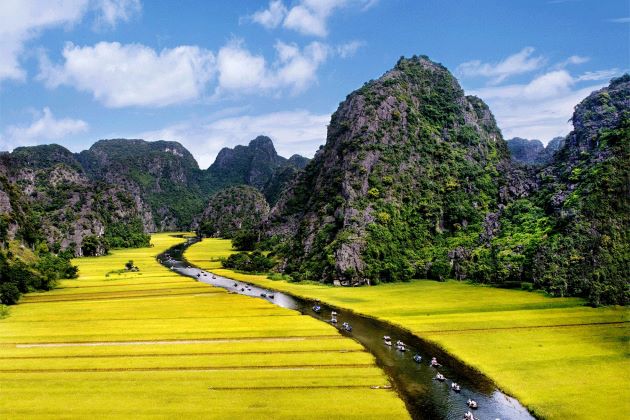 Another stunning feature of Trang An is the karst tower landscape. The cone-shaped towers nearly 200 meters high make Trang An be the unique site. Under the cavern system, you can film great scenes of small boats with a close view of the grottoes formed through a long period of erosion.
Film Location in The Immortal (2019) – Tu Lan Cave System
Tu Lan cave system of about 10 marvelous caves was first discovered in the early 1990s. Its untouched nature and intact beauty make this destination be a perfect location for action movies and reality shows of adventures. Besides, it is surrounded by immense fields that bring you impressive scenes of rural areas.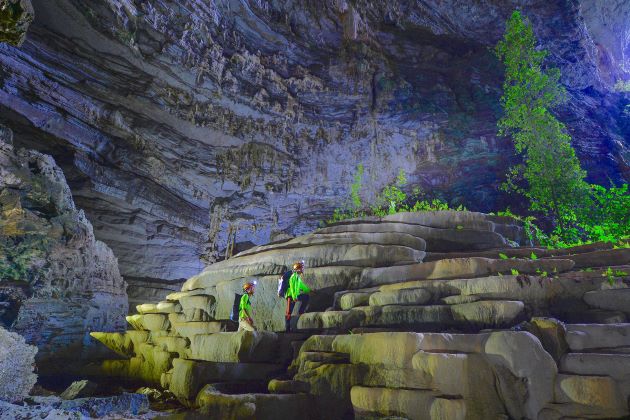 Film Location in Indochine (1992) – Hue
The ancient capital of Vietnam was chosen as a filming location in Oscar-winning Indochine. This city used to be the capital of Vietnam during the Nguyen dynasty in the 19th and 20th centuries owns a rich culture and epic history. From the most luxurious to the most ordinary, each piece of Hue has its unique significance. The romantic scenery and ancient buildings make up an irreplaceable part of Indochine's setting. Let's check out some of the film locations.
Thien Mu Pagoda
This iconic pagoda is another emblem of Vietnam, especially its religious culture. At 4 centuries of age, this building has never lost its significance to locals and travelers alike.  Tombs of Khai Dinh and Tu Duc emperors are also a wonderful location for filming thanks to their astonishing architectures.
Perfume River
Hue owns one of the most beautiful rivers in Vietnam. Perfume River got its name from the pleasant scent from the flowers that dropped into the water from upriver orchards.
The Imperial Citadel of Hue
Hue Imperial Citadel was the living and working place of royal families of the Nguyen dynasty about 200 years ago. This UNESCO World Heritage Sites has been preserving stunning palaces, valuable artifacts, and less-damaged structures.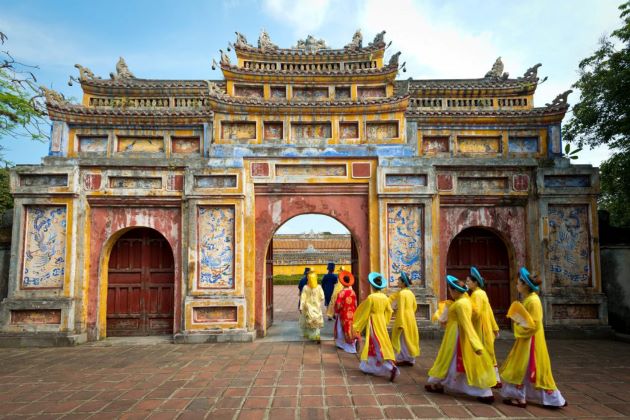 Film Location in I Saw Yellow Flowers on Green Grass (2015) – Phu Yen
This film was set in Phu Yen province in south-central Vietnam. Bai Xep, the background of scenes where kids flew their kites, is an attraction. The path to Bai Xep is covered in vast rice fields, the symbolic image of the Vietnam rustic countryside lifestyle. Another destination in Phu Yen is Cu Mong Lake which is the perfect site for boat scenes. The water surface still remains most of the time, coupled with the cool breezes, bring a sense of soundness to all people on board.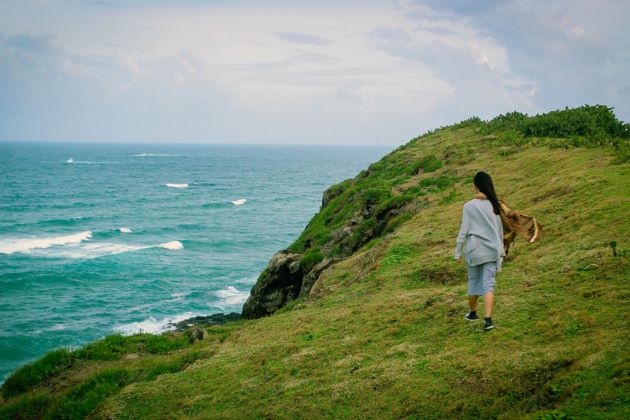 Film Location in Furie (2019) – The Floating Market in Mekong Delta
If you are looking for scenes of vibrant markets, various boats and sampans as well as the essence of Mekong Delta, floating markets will be the best location. These markets show feature floating lifestyle of the tropical area with fishing villages, rustic floating houses, and hard-working local people.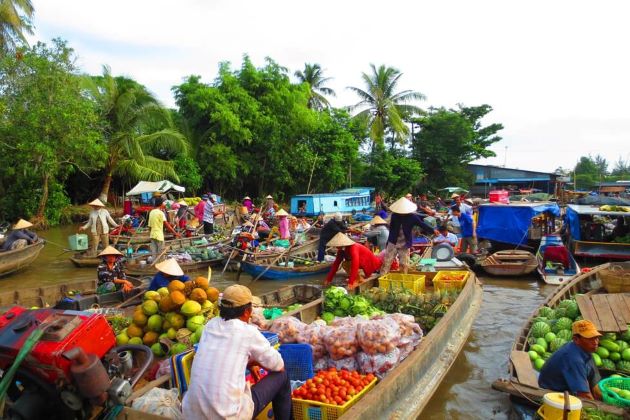 The beauty of Vietnam through these locations contributes to the success of the movies above. This country, furthermore, has a lot of other wonderful destinations for filming. Vietnam fixer, the trusted local film fixer, will support you scout the ideal locations for your production in our country.