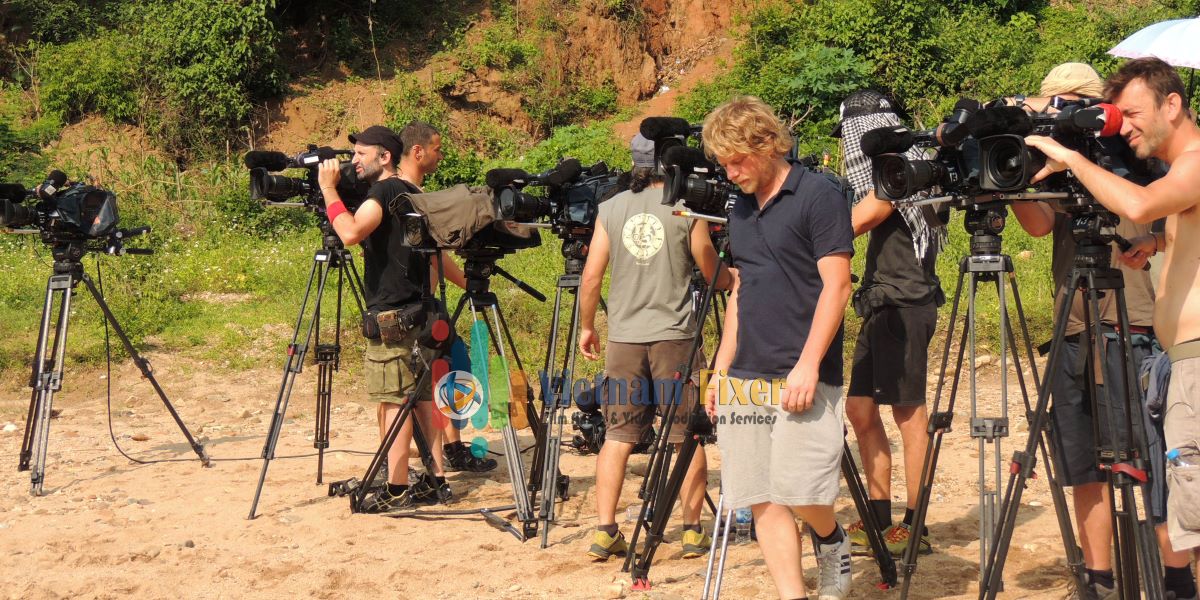 Film Production Services – Our Winning Film Fixing Formula
Our film fixing in Vietnam is enthusiastic, talented, well-trained, and professional. We live and breathe film and TV production. Whether you are developing a feature film, documentary series, natural history program, music video, commercial, reality TV show or planning an expedition, a fashion shoot, scientific research journey, charity event. Vietnam Fixer can make it happen. Because all of our filming and TV production services are fully bespoke as well as tailored to our individual clients with their specific needs, this is not an exhaustive list of film fixing formula. But it should give you a good idea of our capabilities.
Stage 1: Filming Pre-Production Services
Whether it is a film, a movie, TV series, commercial, music video, corporate video, or documentary, it all starts in the pre-production stage, the most important stage. It includes every part of the planning process from budgeting, story development, scouting to casting, our film fixers, production assistants, scouts can support you get set-up for success.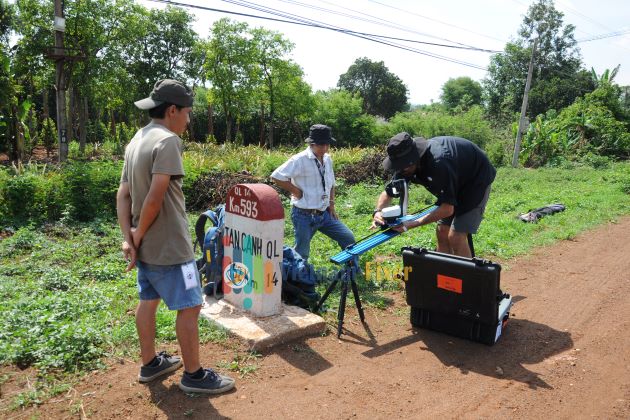 At Vietnam Fixer, we understand that every project has its own difference. There is no one-size-fits-all approach to pre-production so we tailor our process to the specific needs of our clients. We share your challenges and find out solutions together with you. We are your ears and eyes on the ground, your contact with locals, your runner as well as your right hand. Here is a rough idea of the pre-production process that we offer.
Research & Recce
We will support you to brainstorm experience-based as well as local-based ideas that are greenlit for TV and film production in Vietnam. We have a creative team that is willing to work with you to bring your concept to life. Besides, we can take proposal photographs, schedule, and route map suggestions without your coming for a recce.
Scout a Location
Our scouts have the local expertise to secure the perfect destinations for your on-location shoot.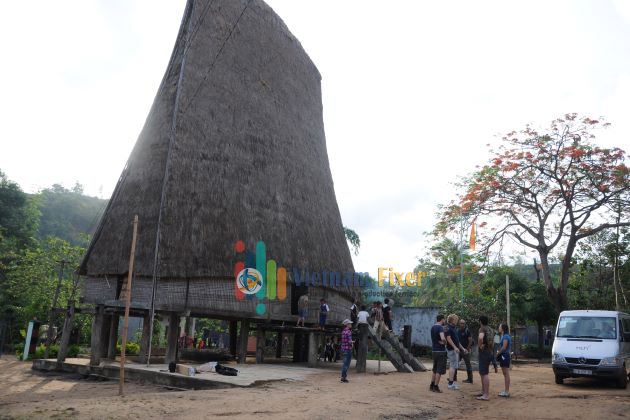 Budget
It is certainly a necessary part of pre-production services. We own a team of financial experts who can support to prioritize output and make sure you are working within your means.
Secure Your Equipment
It is vital that you have the right gear. We have a close relationship with rental houses in Vietnam and around the world and can get you the best deals on equipment insurance.
Apply for Permits
Whether you need to apply for a permit, visas, secure insurance, or prepare a location agreement. We have the intimate knowledge and resources to make sure that everything is ok on your first day of shooting.
Insurance
We have full liability insurance with the most trusted Insurance Companies in Vietnam to protect the cast and crew, the equipment and your production.
Casting
Vietnam fixer can help you find cast members suiting your requirements. We will send headshots and showreels so that you can make your decisions before your filming in Vietnam begins.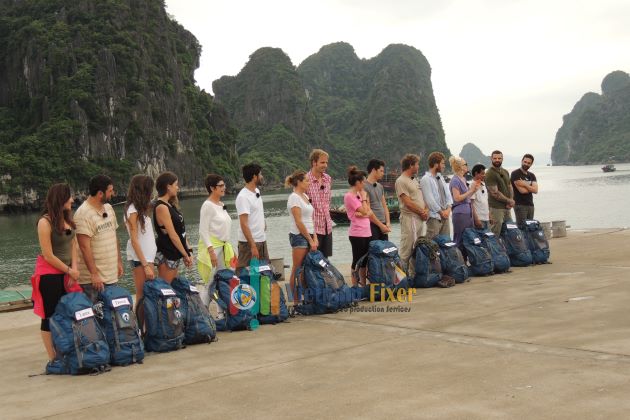 Government Liaison
Getting government departments and officials to support film production is an art form. In many cases, crews contact us because they were informed that it is not possible to do something. Nevertheless, we are able to turn things around due to our relationships and experiences as long as the intent of your film is not to paint a nation, its cultures, religions or government leadership in a 'negative light'.
Stage 2: Logistic Preparations for Film Production in Vietnam
Understanding the complexity of logistics around any production. From vehicles, accommodation requirements, to equipment, you need we provide. What we cannot supply, we have partners who can.
Film Equipment Rental
We have accounts with the biggest equipment rental houses in Vietnam and all around the world. With our long list of contacts, we can provide your filming in Vietnam with the kit you need at competitive rates. We are happy to deal with any camera hire requests or a full kit list for high-end TV and Filming productions.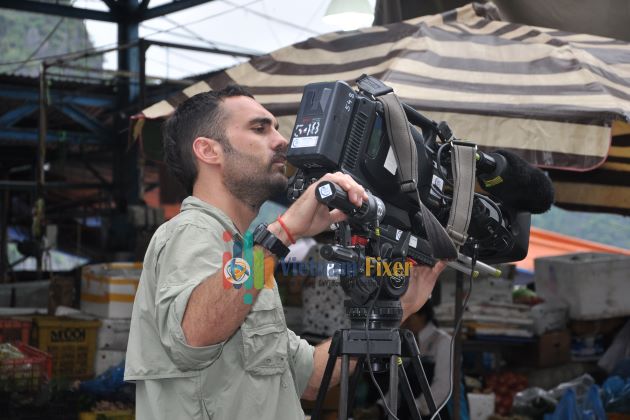 Whether you need HD, 4K, 6K, or 8K cameras, a professional Camera Drone, Action Cameras and a cable cam, or specialized Documentary Equipment such as Pelican bags and cases, data wrangling equipment, walkie talkies, sleeves for hot and cold climates, and battery packs, we've got you covered. We own most of the equipment and can outsource to trusted local partners for whatever piece of equipment you need, at a reasonable cost.
Local Crews
We can help you to find the best people:
Local production crew including coordinator, production manager, and AP
Local directors, boom operators, sound operators, lighting technicians, and set designers
Local DOPs, gaffers, grips, sparks, hair and makeup, script supervisors, art directors, and runners
Local camera and shooting crews, location manager, and competent AD
Local medics and drivers
Local runners, translators and data wranglers
Transportation & Transfers
Vietnam Fixer works closely with trusted vehicle rentals as well as transportation companies in Vietnam. From small cars to fully-equipped production vehicles, we can make it happen. Not to mention, our team, as well as all of the crew we work with, have full driving licenses. They are able to take you to even the toughest areas in Vietnam. In addition, we will do domestic flight reservations and excess baggage negotiations.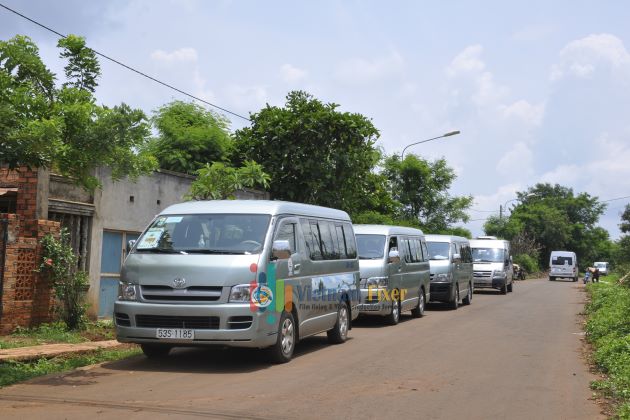 Accommodations
During your film and TV productions in Vietnam, the Vietnam Fixer team is able to find you quality accommodations, which is close to the filming locations and comfortable enough to help you recover your energy after a hard-working day. Whether it's a five-star hotel in the heart of Hanoi capital, or a base camps in rural locations, we know where to stay.
Stage 3: Manage Film Locations
Sourcing managing and preparing locations, including permissions – 7 years traversing this country, producing documentaries and regular programming mean if it exists, we know about it. Rigging (from simple sets to big stunts) with our team of set and prop builders. And we move quickly, with advance teams that can prepare and manage locations ahead of the production team.
Full Location Management
We will do the risk assessments, production support from office equipment to call sheets as well as management of local crews.
Set Building
Vietnam Fixer has extensive project management experiences ranging from building complex wildlife sets, custom designing, and constructing full-size modular houses to even a large yacht. Set construction costs in Vietnam are generally a fraction of the cost of others with recruitment, competent set project management, procurement which are taken care of by our filming production services, you can laser-focus more time and more effectively on other fields and areas.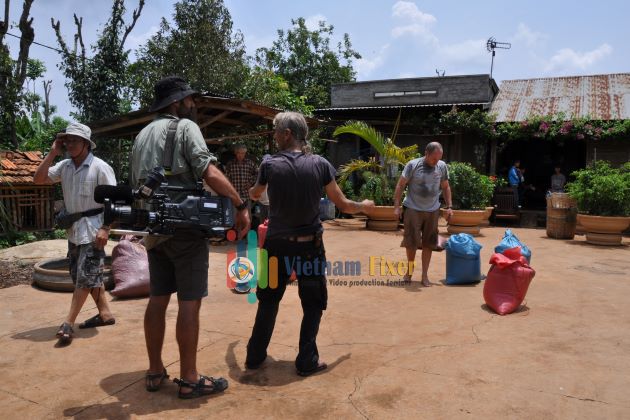 Stage 4: Film Production Services
Managing locations, meals for the crew, keeping to schedule. Catering for eventualities and curved-balls, weather contingencies. We do not clock-watch. We work hard because the end result is what we get judged on. And if it is important to you, it is important to us. The fact that ALL of our work is from referrals is a testimony to our reputation and professionalism.
Project Management
Our film production services will handle all the moving parts of your production so you can focus on your creative vision. We support you to manage your film production, cast and local crews, production support from office equipment to call sheets, do the risk assessments, as well as dozens of other reports that are vital to an efficient workflow.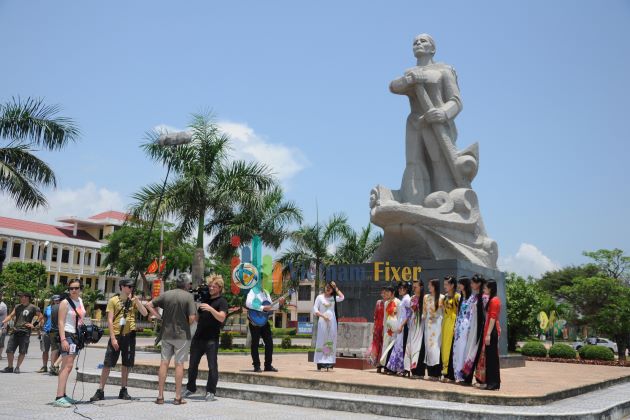 Global Communications
Nowadays, we are all hyper-connected, but what happens when you are filming key scenes in the middle of nowhere? No worries, we always bring our satellite phones. Not only can we stay up to date with production calls and data transfers, but we are always one call away from emergency services, should we need them.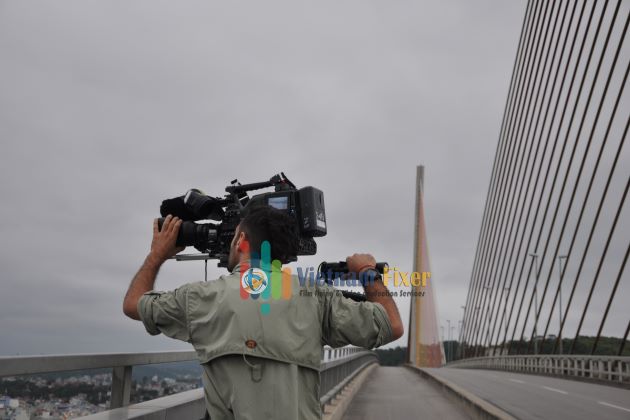 Health, Safety & First Aid
Your health and safety are paramount. That is why we are all fully trained in CPR and First Aid. Since we are often filming in remote locations, we have established a protocol for prevention and safety and we never take any unnecessary risks.
Meals for Cast & Crew
A poorly fed filming crew is a grumpy one, and they cannot perform at their best! We have catering crews who can provide great menus of delicious and nutritious foods to suit any crew's tastes.
Stage 5: Film Post-Production Services
Reconciling budgets, returning vehicles and equipment, making sure that all suppliers have been paid, chasing credits and refunds, support your freight and data wrangling. Liaising with stakeholders and partners who have played a role in the production. We are proactive by nature and we are happy to prepare the timeline for your project while we're still on set. Your project will be ready to be handed off to your post-production team.