Vietnam Fixer – The Most Trusted Film Fixing & Video Production Services
"WE HARNESS OUR CREATIVITY, KNOWLEDGE AND RESOURCES FOR THE BEST RESULTS"
Vietnam Fixer was started in 2006 to provide provides comprehensive Vietnam film fixing and TV production services to local and international film as well as TV crews. Our services include sorting out film visas and film permits, fixing, location scouting and management, local production (line production), accommodation and travel logistics, equipment and crew hire and research support.
Our understanding of film and television production, TV commercials and fashion shoots are a result of decades in the advertising industry, followed by 8 unbroken years of television production. This not only taught us the ropes but also took us to every corner of Vietnam.
We have worked with a number of international companies (including Endemol, Warner Brothers, BBC, TALPA, National Geographic, and CNBC, etc.) and have expanded into all destinations in Vietnam. We are good at what we do, and we will deliver above and beyond your expectations.
Our Promises
Get the best services in the industry at the most competitive rates. That's a promise!
Look for local knowledge about film permits in Vietnam? Check. Need full production services for your award-winning videos? No problem.
Fanatical about Numbers
Over 18 years of television production –  it is reasonably safe to assume that we understand the process of pre-production, location scouting and management, logistics – and the blood, sweat, and tears (and joy) it takes to get the final product. We have also built a track-record for an engagement at all levels of society – business, government, and the people. This means we have developed the relationships needed to be your guiding light in Vietnam. We know how it works.
Over 6000 hours of edited and broadcasted content under our belts. We know and understand the nature of your business, from the creative process to managing (and guarding) budgets. And we add value to it.
435 000 km crisscrossing Vietnam over the last 18 years. Want the tropical coastline in central Vietnam, pristine forests Ba Vi National Park, or a waterfall in Central Highlands – we can find you the right location – with alternatives. Safe to say that if it exists, we either know about it – or know who knows about it.
10 years of actively working with and supporting international TV and stills crews. We have experience in one-off documentaries, entire adventure reality series, fashion shoots,  television commercials, and documentaries. We relish the challenges thrown at us, and we understand and respect our clients. If it is important for you – it is even more important for us.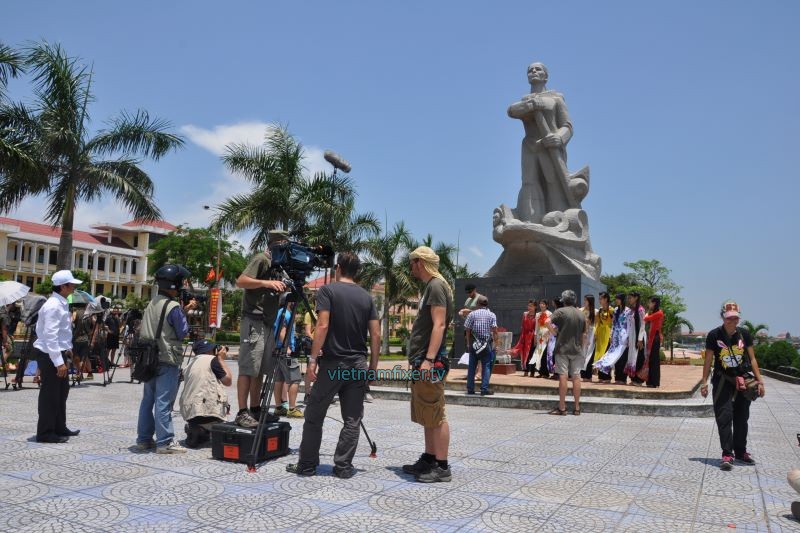 What We Have Worked On
In fact, we've worked on projects of all shapes and sizes:
Feature Films
TV Commercials
Corporate Videos
Online Videos
TV Shoots
Destination/Hotel Videos
Music Videos
Documentaries
News Programmes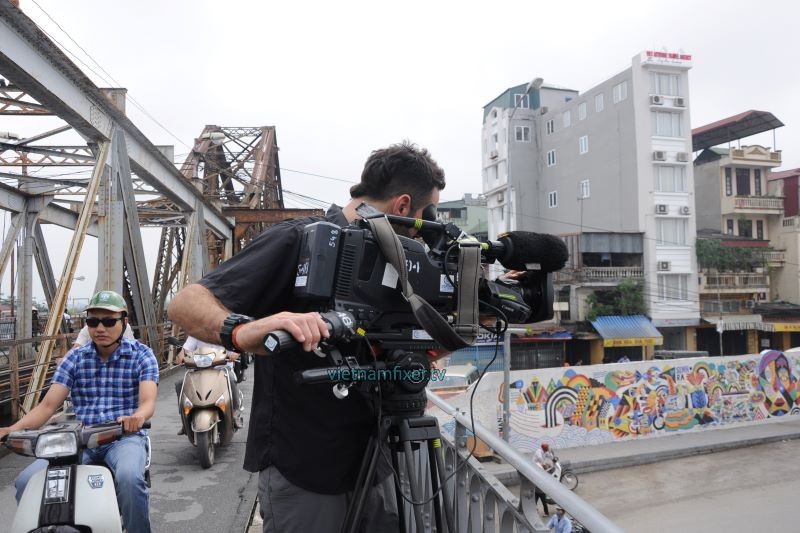 Why Should You Work With Us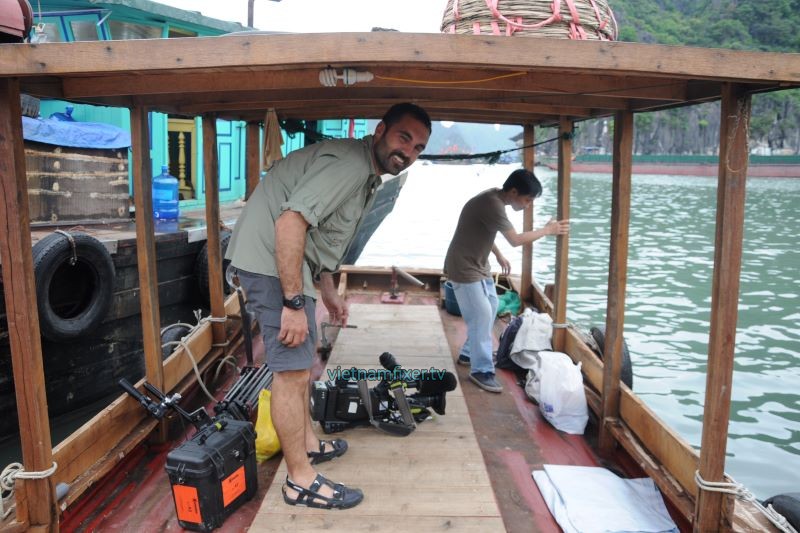 Message From our Founders
"Welcome to Vietnam Fixer! It is our great honor to become your loyalty and diligent companion of your film and TV production in Vietnam. 18+ years of experience in film fixing and TV production makes us strongly confident to deliver you the best services. We know you have a lot of choices for your film and TV fixer but choosing us will be definitely your right decision. It is not simply proven by words. It is done by the success you achieve."