It is not egotistical to say that the best time for shooting a film in Vietnam is all around the year. Vietnam is large enough to have several climate zones, which helps directors can easily find an ideal occasion for the film or TV production. Read on to plan your shooting or contact us to receive more supports from the local film fixer in Vietnam.
Best Time to Shoot a Film in North Vietnam
Northern Vietnam has four distinct seasons. The winter (from November to February) is comparatively chilly and dry with the average temperatures of about 150C (590F). The summer ranging from May to August is hot (about 32OC/ 90oF) with downpours which often occur in the afternoon. These two seasons are interleaved with the pleasant Spring (March – April) and Autumn (September – November). Besides, in the highlands, both of the extremes are amplified, with occasional snow in the winter and steaming temperatures hitting 40°C (104°F) in the summer.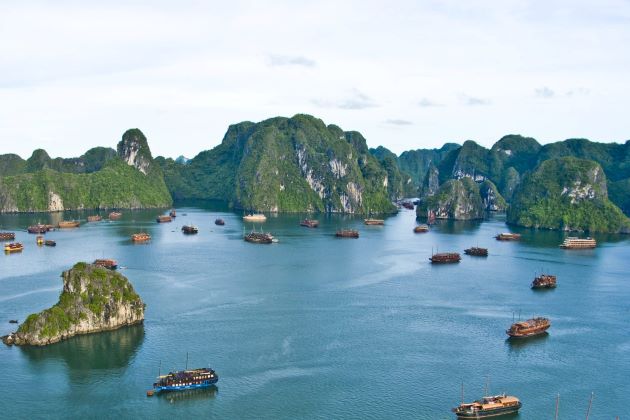 Therefore, the ideal time to shoot a film in North Vietnam should be from the late spring to the early summer as well as from the autumn to the early winter.
Best Time to Shoot a Film in Central Vietnam
In the central regions, the distinction of four seasons is hard to be recognized. The Hai Van pass separates two different climate patterns of North Central Vietnam which is hotter in summer as well as cooler in winter and the milder conditions of South Central Vietnam which is divided into the dry and rainy season. Northeast Monsoon from September to February with strong winds, large sea swells, and rain make this period a miserable and difficult time to travel through Central Vietnam.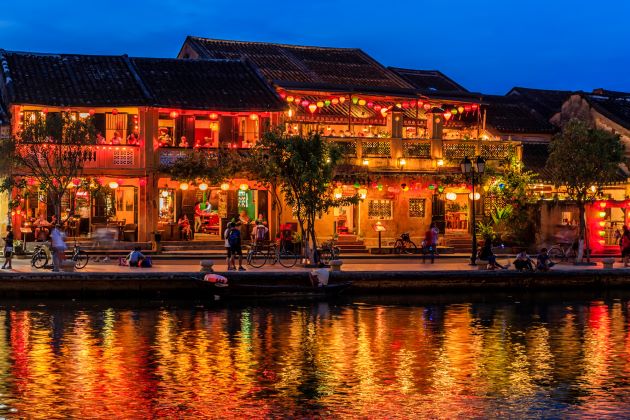 The wonderful time to shoot a film in Central Vietnam is from March to August with the dry weather and few chances of rains.
Best Time to Shoot a Film in South Vietnam
In an exact way, Southern Vietnam has somewhat three distinct seasons including hot and dry season from March to June, rainy season from July to November, and cool and dry one from December to February. April is often considered the hottest month, with mid-day temperatures of 35°C (95°F). During the wet season, downpours can occur in every afternoon which can cause flooding in some regions. The temperature ranges from steaming before a rainstorm to pleasantly cool afterward. December to February is the most pleasant time, with cool evenings down to around 20°C (68°F).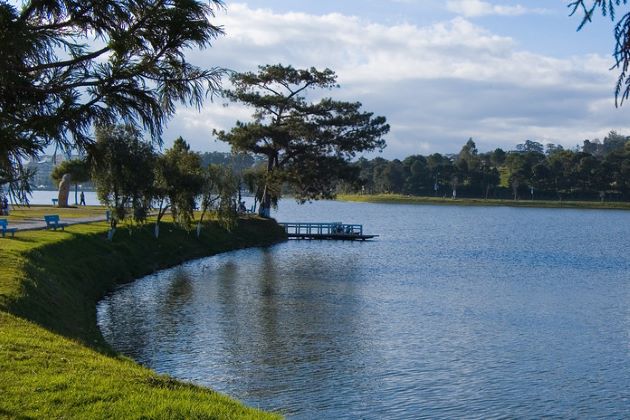 December to May is the best time to plan your film and TV production in Vietnam thanks to the dry and pleasant climate.
Is Vietnamese Lunar New Year the Best Time for Shooting in Vietnam?
Despite a fair share of national holidays, the Vietnamese do not usually pose too many problems for their productions. However, the big exception is the Vietnamese Lunar New Year (Tet holiday), which renders the whole country unworkable. Usually occurring between late January and the end of February, it is basically not worth planning a product during that time. Crews will be off, transportation will be booked solid, and in any case, it is doubtful the press office will honor any permit applications.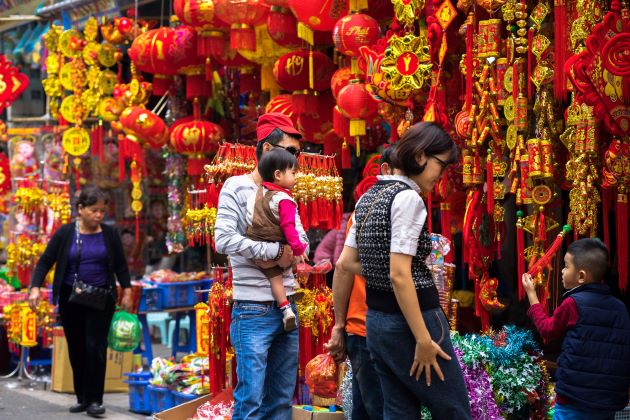 Vietnam is one of the most wonderful countries in Asia for film and TV production depending partly on its advantage climate and weather in general. It is our pleasure to be a trustworthy partner and assistant during your work in Vietnam.